1 Kingston Road
2-Bedroom Flat
Kingston Road
Portsmouth PO2 7FD
Total monthly payments
Example payments based on 50% share and a £3,125 deposit
Cost breakdown
Estimated service charge
£144
Kingston Road
This spacious two bedroom, ground floor apartment is in Portsmouth. Spacious bedroom with a wardrobe! Available on Shared Ownership resale you could buy with just a 5% deposit.
Featuring a spacious living room. The kitchen has fitted wall and base units. There are two comfortable bedrooms with a wardrobe to the master. The bathroom has a modern, white suite.
Parking is available on a first-come, first-served basis.
Energy rating C, click download brochure to see the Energy Performance Certificate.
Features
2 Bedrooms

1 Bathroom

Lease term remaining: 84 years

Spacious living room

Fitted kitchen

Modern, white bathroom suite

Parking available
Floor Plans
Email floor plans
Share floor plans
Floor plan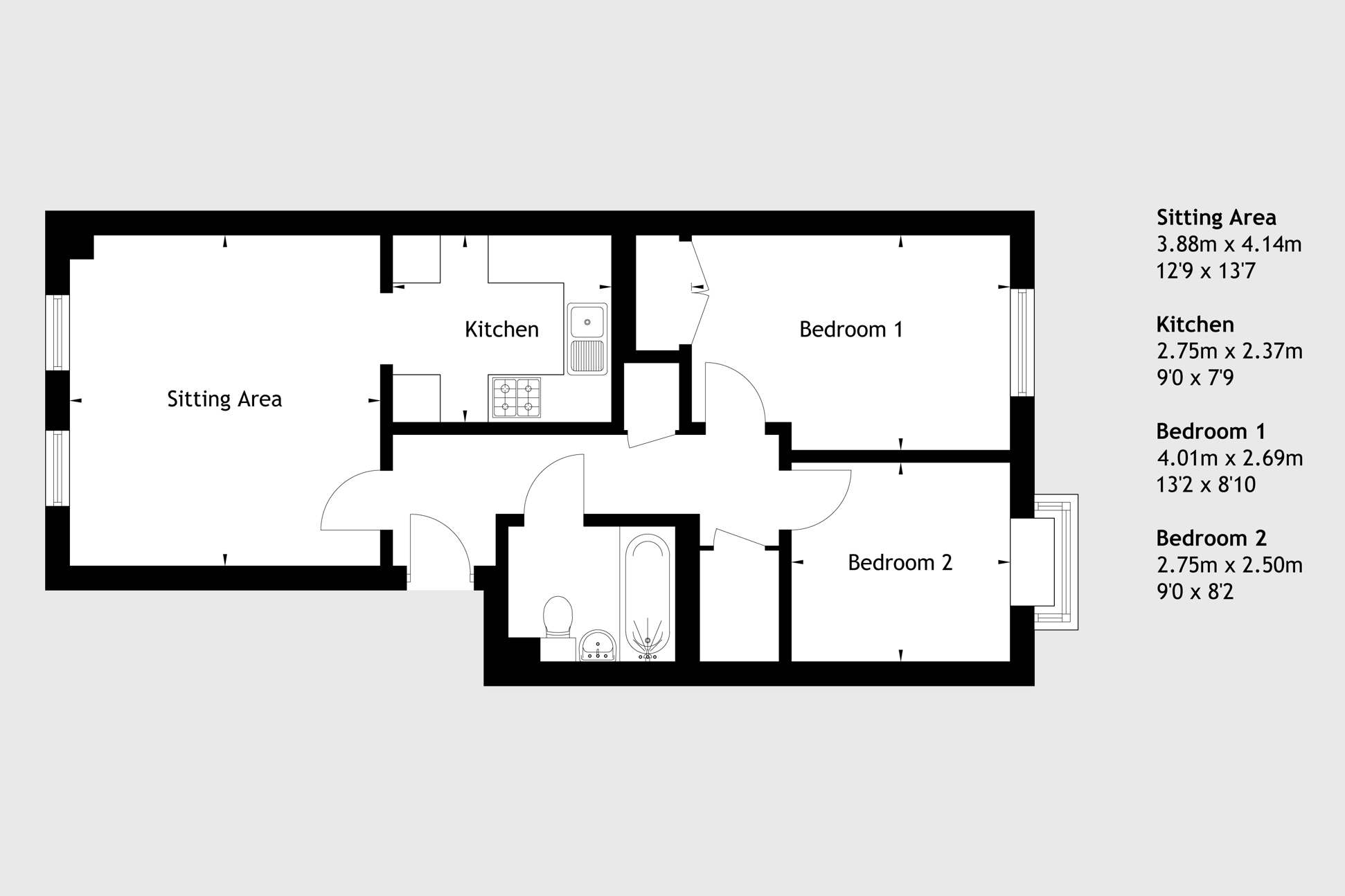 Email floor plans
Share floor plans
Shared Ownership
In this section, you'll find lots of handy information about buying Shared Ownership home, including how to know if you're eligible, and what home improvements you can make.
How it works
Not sure if you're eligible?
How to apply
Help & advice
We've a whole host of guides covering lots of topics. So whether you're a first-time buyer, second stepper, Shared Ownership seller or existing home owner in need of some guidance, check out our help and advice section.
Find out more
Wondering about your next steps?
Buying guides
Similar Developments
NEW HOMES COMING SOON

The Orchards
Emsworth
The Orchards is a new development of two, three and four bedroom homes located in the village of Southbourne. With several marinas, beaches, and nature reserves to explore, ...
Houses
Find Us
By appointment only.
Address
Kingston Road
93 Kingston Roaad
Portsmouth
PO2 7FD
View on Google Map
We are award winning